New Branding for Customized Biosciences
by William S..
Monday, February 27, 2017
Customized Biosciences Inc. is a biotech firm focusing on research and discovery to cure incurable diseases.
To fund its research, the company needs to secure additionalfunding and stakeholders.
Varlain Systems developed branding for Customized Biosciences, a new logo, a brand new mobile responsive website, along with corporate summary and presentations.
Customized Biosciences Inc. (CBI) is an early stage biopharmaceutical company and a subsidiary of Customized Therapeutics (CTL). CTL is a privately held, physician-driven company devoted to alleviating the recognized needs of patients with major life-threatening illnesses, especially cancer, by developing Diagnostic and Therapeutic products that address these illnesses.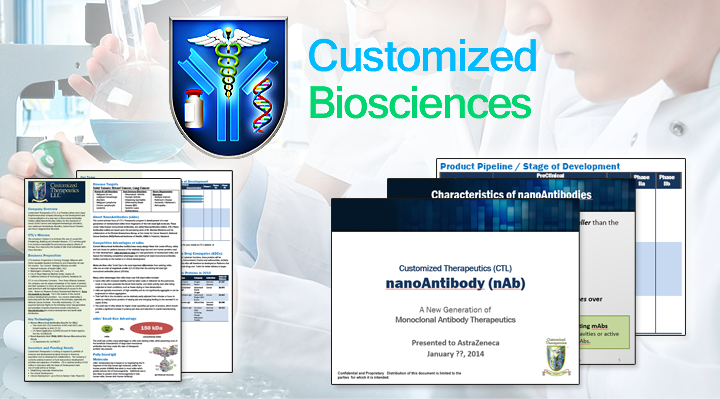 CBI requested assistance assistance to develop their new branding. Varlain Systems developed a new business brand package including a new logo, anda a clean mobile responsive website that best describes their site. On top of that, Varlain Systems also developed new slideshow presentations and executive summmary sheets for their presentations.
Varlain Systems is extremely pleased to have been able to work with Customized BioSciences. We look forward to develop a business that is truly you. Contact us today and see what we can do for your business.